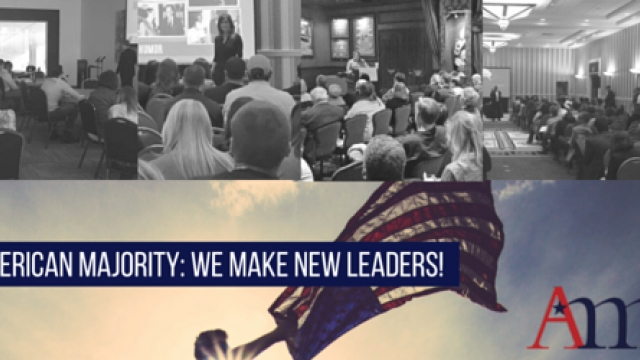 Mequon, WI – Following last night's Fall Election in Wisconsin, 24 American Majority Trained New Leaders were elected in the Fall Election, adding to the 32 New Leaders who won their Spring Elections. Congratulations to all of the winners on well run campaigns. American Majority trained new leaders had an excellent win ratio this year as 29 ran for office and 24 of them won their fall elections. The following New Leaders won their offices for the first time:
Kathy Bernier, State Senate District 23
Dale Kooyenga, State Senate District 5
Andre Jacque, State Senate District 1
Gae Magnafici, State Assembly District 28
Barb Dittrich, State Assembly District 38
Jesse James State, Assembly District 68
Tim Ramthun, State Assembly District 59
Robert Wittke, State Assembly District 62
American Majority works to build a farm team of new leaders at all levels of government. Our trained New Leaders include 5 State Senators, 18 State Assemblymen and Assemblywomen and 1 County leaders. The farm team builds from the local and state levels of government.  These leaders are also the folks who will hopefully take the next step to run for higher office down the road, creating a pipeline of conservative public service.
Nate Nelson, the Wisconsin Executive Director of American Majority, said "Congratulations to all the winners! Since opening our Wisconsin office in October 2010, we have trained 177 new leaders who've gone on to victory across Wisconsin. American Majority is helping to ensure that solid conservative candidates have the tools to be successful in their campaigns and we are thrilled to see these results in Wisconsin." 
###
About American Majority
American Majority is a non-profit and non-partisan political training institute that believes change must begin at the local level, through engaged citizens effectively implementing freedom. We believe that individual liberty is achieved through limited government and free markets. We believe in lowering the barrier to entry for citizen participation in our republic. By training new leaders and activists to be effective today, we are enhancing America's tomorrow.  Visit us on the web at www.americanmajority.org or follow us on Twitter @AM_National.
Media Contact: Nate Nelson
nate@americanmajority.org
November 7, 2018