In 2016 American Majority held our first Campaign-In-A-Day event in July in Ohio with 70 students. Fast forward to 2019 where this summer we have traveled to 7 states to train over 400 students and adults through our traditional Campaign-In-A-Day, training as well as the new Campaign-In-A-Day Snapshot, and our Campaign-In-A-Week programs. This profile series of blog posts are this summer's attendees experiences with the event.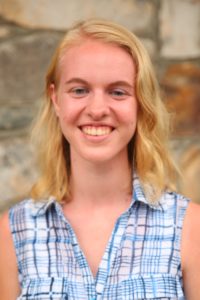 Name: Courtney Hahn
From: Waukesha, WI 
Education: Christendom College Class of 2019 Graduate with a Degree in Political Science  
Attended: Forge Leadership Summit 2019 Campaign-In-A-Day
I had a great first experience doing Campaign-In-A-Day at Forge. I was a campaign manager for a Democrat, who identifies as a Socialist. It was quite challenging to act as a campaign manager for a Socialist, but we won, and I had a great time despite this challenge. As a campaign manager, I was in charge of overseeing all other staff members of the campaign, working closely with my candidate, and making a speech during the final debate.
One of the strengths I utilized during CIAD was my previous experience as a campaign manager. I also used my leadership skills, my determination, and my eagerness to fight for my candidate during this process.  A lot of work goes into running a campaign, and many staff members are needed to win. There are many stressful times when something goes wrong or when something comes up that needs to be resolved.
CIAD gives students the opportunity to experience what it is like running a campaign and ride the ups and downs of a campaign, whether you succeed or fail at different tasks. Our team learned how to communicate and help each other with the assigned tasks. My candidate and I worked closely together to create his press releases and his message, as well as other assignments. CIAD taught us the importance of working together and being on the same page throughout the whole campaign process. 
I highly recommend experiencing CIAD for yourself if you are at all interested in the campaign process, whether you want to be a part of it or help in the future. Just remember to prioritize, communicate, and ultimately work together the entirety of the day.