In 2016 American Majority held our first Campaign-In-A-Day event in July in Ohio with 70 students. Fast forward to 2019 where this summer we have traveled to 7 states to train over 400 students and adults through our traditional Campaign-In-A-Day, training as well as the new Campaign-In-A-Day Snapshot, and our Campaign-In-A-Week programs. This profile series of blog posts are this summer's attendees experiences with the event.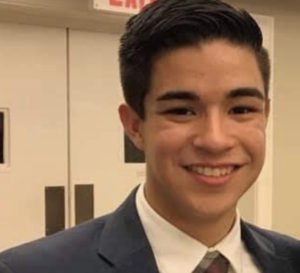 Name: Mike Noriega
From: California
Education: Sophomore in college majoring in Political Science
Campaign-In-A-Days Attended: Patriot Academy –  Texas  2018, 2019; Arizona 2019; Idaho 2019; Delaware 2019
Through CIAD, I experienced what it is like to be on a campaign holding various director roles.  It allowed me to hone my communication skills not only when presenting my candidate's position to a panel of judges, but also when learning to answer social media posts effectively. Under a time crunch, it taught me how to delegate work effectively based on others strengths and weaknesses. 
During the Snapshot version of CIAD, no one on the team is assigned roles. This is more difficult than the full-day version because there is not a clear outline of responsibilities divided to each person based on their campaign job description. Though this creates a larger challenge, each member of the team is better equipped to answer questions from the judges because we all end up participating in each activity. In the full-day versions, teams have a better opportunity to experience additional twist and prompts that help students understand the process. 
I would refer CIAD to anyone who wants to get into politics, work on a campaign, or just be a better informed citizen. Future candidates should come prepared to have their communication and presentation skills put to the test.