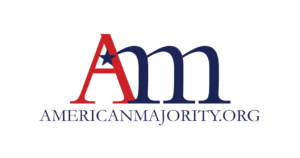 Internships with American Majority
American Majority is a non ‐ profit, non ‐ partisan political training institute whose mission is to train and equip a national network of conservative leadership, committed to individual freedom through limited government and the free market. American Majority believes that national, generational change begins at the state and local level, and works to train local leaders to become effective community activists and candidates for local office. 
American Majority's national headquarters is located at 104 North Bailey Lane Suite 201, Purcellville, VA 20132. Ability to work on-site in the office is required for this internship. 
General Information : This is a PAID internship with an hourly stipend of $10.00. Positions are part-time, up to 24 hours per week. Internships are available for the Fall and Spring semesters, and for the months of June, July and August. 
Departments Hiring Interns
● Communications : social media content creation and publishing, video production, graphic design, research and writing
● Development : day-to-day office tasks, data management, answering phones and emails,  researching prospects, writing and editing donor letters, managing donor data 
American Majority is looking for interns with the following skills: 
● Problem solving skills
● Communication and writing skills 
● Attention to detail  
● Desire to take initiative 
● Ability to manage multiple projects and complete them all with excellence 
● Good interpersonal skills and the desire to work in a small, close-knit, and fun national office