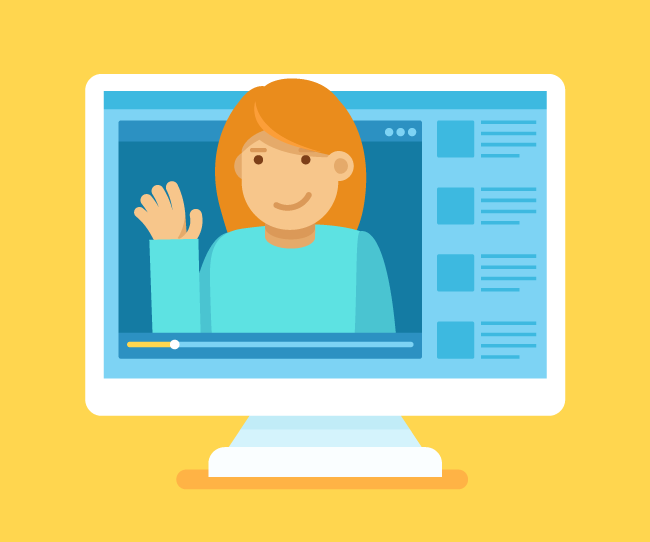 May 18, 2017
BY: Mike Morrison
Facebook live is an incredible tool. Previously, it would take expensive equipment and serious expertise to broadcast live video. Now, you can get going in about 15 seconds with your cell phone. But, if you're interested in getting the most out of this feature, here are 11 tips to get you going!
1. Use high speed Internet and good Equipment
While you can just open the Facebook app on your phone and start broadcasting anywhere you have cell service, you're going to see much better results (and a much lower data bill) if you connect via wifi. The faster wifi, the better! Facebook also allows you to broadcast from your computer with a webcam now, which is an even better solution. Plug your computer in directly to your network or router with an ethernet cord for the very fastest and most reliable experience. Use a high quality webcam or smartphone to get the best image quality.
2. Plan out what you're going to do and say
Go into your Live broadcast with an outline of how you'd like it to unfold. You don't need a scripted performance though, as Live videos should feel more authentic and engaging than other formats. But planning beforehand will help you ensure you cover all your material and appear professional.
3. Interact with your audience
Ask for and answer questions from commenters, give shout-outs and thank yous to people that join the conversation, and ask viewers to like and share your video. Letting viewers tell you what they want to see not only gives them incentive to stick around and engage, but can often make the video more interesting to even more people. However, comments sections can be hijacked by political opponents, so make sure you have a list of questions ready to go if the comments section is overwhelmed with negativity.
4. Have a partner to help
Trying to balance broadcasting, finding questions, and answering questions is too much to handle on your own. Have at least one person help you and manage the technical side of broadcasting, as well as reading the comments section and planning out the next question.
5. Schedule your broadcast and announce it ahead of time
Just going live randomly won't get you the most viewers. Instead, send out an email to your email list, announce it on your blog and of course your social media accounts. Schedule a time that's convenient for your viewers, not for you. 10 AM on a Monday might work great for you, but your constituents are probably busy with work or other responsibilities. Go Live at a time that your audience can actually watch.
6. Don't ignore audio
Poor audio will drive your audience away. If they are straining to hear you, they'll quickly move on to the next post in their newsfeed. Use an external microphone like the Blue Snowball mic or a Rode smartphone mic. Make sure your microphone is the default audio device for your platform. Make sure to follow the instructions relevant to your device and microphone. Test your setup before you go live to ensure you'll actually be heard!
7. Introduce yourself multiple times
Your audience will grow the longer your video is live, so people who join later won't have seen the beginning of the video. Continually reintroduce yourself and what you're doing so newer viewers are informed and don't feel lost. It's also a good way to pause, reevaluate what you'd like to talk about next, and transition to another subject.
8. Show off something people can't find elsewhere
What's unique or special about the perspective you can offer? Maybe it's access to individuals in ways other mediums can't recreate for example, more casual, personal conversations. Often times that means behind the scenes of the inner workings of your office or campaign. Use Live videos to let people have interactions or see things they wouldn't normally get to experience and you'll create a valuable experience they'll want to revisit.
9. Write a compelling description
Don't leave that status blank. Tell people what they're going to get if they click and watch your video. This will also help viewers who come to the Live video later and don't have the context of the beginning of the video. Remember, if you're broadcasting from a personal profile, change your video's privacy settings to public so that more people can watch.
10. Go live for longer than 10 minutes
Facebook suggests Live videos last longer than 10 minutes but shorter than 90 minutes. Too short and people will be signing in after you've logged off. This also gives you more time to find new viewers as other people come across your video in their newsfeeds.
11. Use A Broadcast Program
Want to take your Facebook Live to the next level? Use a program like Open Broadcast System (OBS). Though the system can be complicated to use at first, you can use it to add things like green screens, chyrons (those text bars at the bottom of the screen that show your name or logo), screen share presentations, and so much more. There are many helpful guides available on the internet to learn how to use this program.
Get started today!
Facebook Live is a changing platform, with new features and tweaks everyday. You'll learn best by giving it a try!