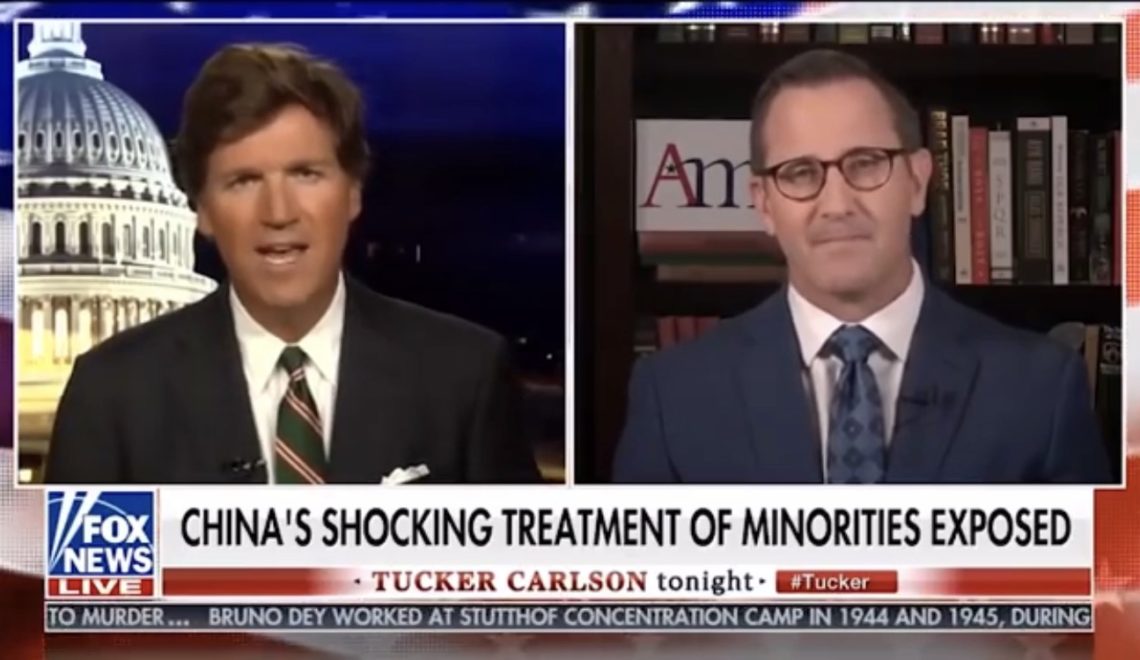 Did you see American Majority's Founder and CEO on Tucker Carlson Tonight? 
Ned Ryun was on last night discussing the over 80 companies that are benefiting either directly or indirectly from Chinese slave labor of their ethnic minorities.
Share this with freedom lovers everywhere.
Want to know which companies those are? Here's the list.
Abercrombie & Fitch
Acer
Adidas
Alstom
Amazon
Apple
ASUS
B

AI

C Motor
BMW
Bombardier
Bosch
BYD
Calvin Klein
Candy
Carter's
Cerruti 1881
Changan Automobile
CiscCRRC
Dell
Electrolux
Fila
Founder Group
GAC Group (automobiles)
Gap
Geely Auto
General Motors
Google
Goertek
H&M
Haier
Hart Schaffner Marx
Hisense
Hitachi
HP
HTC
Huawei
iFlyTek
Jack & Jones
Jaguar
Japan Display Inc.
L.L.Bean
Lacoste
Land Rover
Lenovo
LG
Li-Ning
Mayor
Meizu
Mercedes-Benz
MG
Microsoft
Mitsubishi
Mitsumi
Nike
Nintendo
Nokia
The North Face
Oculus
Oppo
Panasonic
Polo Ralph Lauren
Puma
Roewe
S

AI

C Motor
Samsung
SGMW
Sharp
Siemens
Skechers
Sony
TDK
Tommy Hilfiger
Toshiba
Tsinghua Tongfang
Uniqlo
Victoria's Secret
Vivo
Volkswagen
Xiaomi
Zara
Zegna
ZTE
Read the full Australian Strategic Policy Institute study HERE