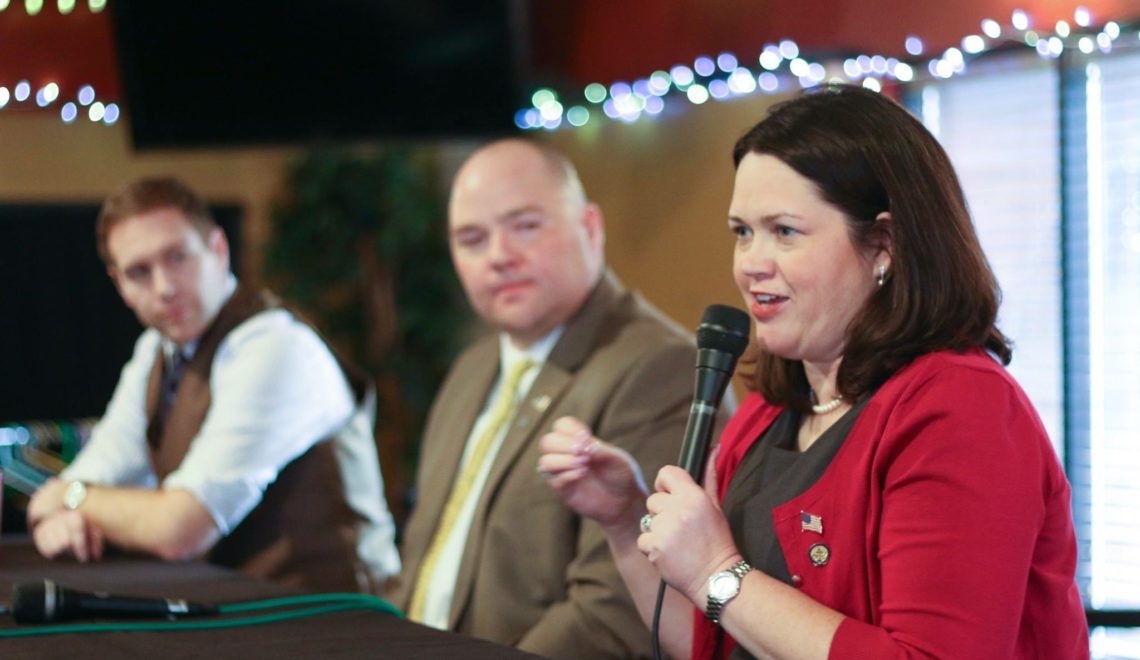 August 17, 2017
BY: Mike Morrison
FOR IMMEDIATE RELEASE:
Conservative Group Hits Another Major Milestone and Expands Reach
MEDIA CONTACT:
Mike Morrison, Director of Communications
MikeM@AmericanMajority.org
Purcellville, VA–American Majority, the nation's leading conservative grassroots training organization has passed a major milestone in their mission to develop a new conservative infrastructure to protect America, having now trained 40,000 activists and candidates.  The milestone was reached this past week at an American Majority training in Minneapolis, Minnesota. American Majority President Ned Ryun released the following statement:
"Just last year American Majority celebrated our 1,000th training event and this summer we're excited to reach yet another milestone. This summer in Minneapolis, Minnesota we trained our 40,000th individual. From the convention halls at CPAC to small classrooms on college campuses, our trainers have crisscrossed the nation. They continue to update and create new training programs, most notably our Campaign-In-A-Day program, which runs attendees through an interactive multi-day course that includes public speeches, crisis communications, and even lawn sign design. The American Majority team continues to innovate and create new and more effective content that's already having a profound effect."
In addition to our training milestone, American Majority has reopened out Minnesota state office, bringing on Jennifer DeJournett as the Minnesota Executive Director. American Majority President Ned Ryun:
"American Majority is committed to training the next 40,000 conservatives across the country, and to that end we have opened another state chapter. We're proud to have Jennifer DeJournett join our team as the Minnesota Executive Director. Jennifer brings a unique set of skills to American Majority, not only as an elected official and highly successful political operative, but also as a mother of four with a background in Structural Engineering.   Jennifer has done everything from recruiting, training and encouraging women to run for political office, working on on a Presidential Super PAC and mentoring future leaders.   We are pleased that one of our American Majority alumni has joined our team to help carry our mission forward to the next generation of future leaders and activists."
Conservatives have no time to rest on their laurels. It's time to get to work, learn new skills, prepare to run for office, or influence your community. The health of our institutions, the direction of our government, and the morality of our culture are at stake.
#####
About American Majority American Majority is a non-profit and non-partisan political training institute that believes change must begin at the local level, through engaged citizens effectively implementing freedom. We believe that individual liberty is achieved through limited government and free markets. We believe in lowering the barrier to entry for citizen participation in our republic. By training new leaders and activists to be effective today, we are enhancing America's tomorrow. Visit us on the web at www.americanmajority.org or follow us on Twitter and Facebook.