You've been voting for the last two weeks, narrowing down the field from 16 all the way down to 2. The ballots have been tabulated and the winning sign of the American Majority Yard Sign Tournament is Troy Wallace Jr.!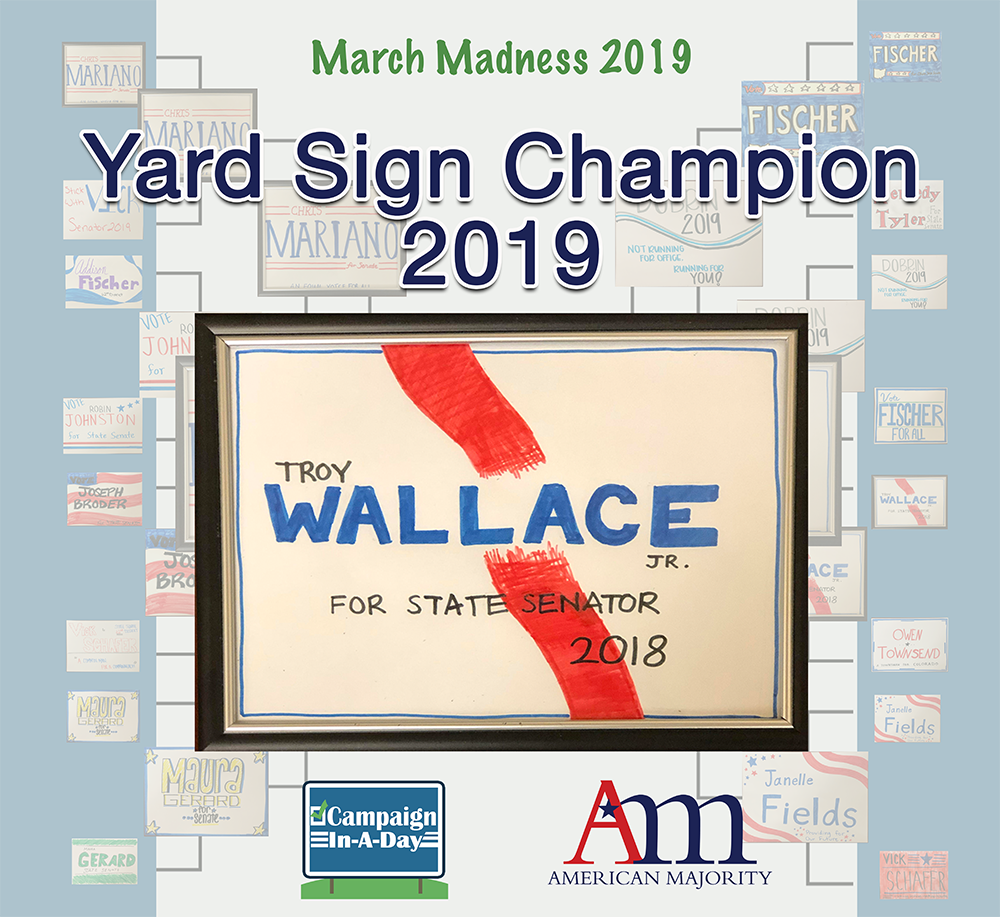 Do you think you have what it takes to create a yard sign that could win it all in 2020? Then bring an American Majority Campaign-In-A-Day training to your school, conference, or group.
Since its start in the summer of 2016 the American Majority has held 24 Campaign-In-A-Day events training over 1000 students. The truly unique experience will not only throw you into the challenges and mindset of a campaign, but the interactive nature of the event will bring out competitive spirit and camaraderie amongst you and your teammates. By the end of this "pressure cooker" style event you will leave knowing what decisions campaigns face, how to reach out to voters with your message, and the nuts and bolts of running a campaign.
If you want to see what past participants have thought about the event check out this video:
A big shout out to the creative minds behind each participating yard sign and the voters who made this tournament possible. We hope to see you at an American Majority Campaign-In-A-Day in the future!