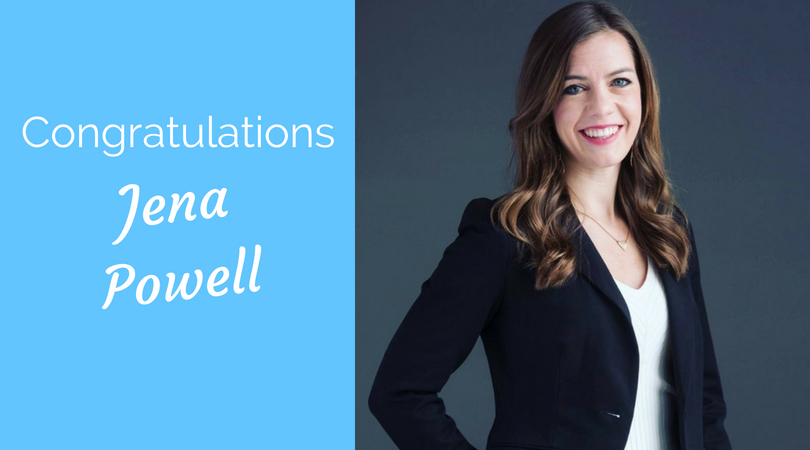 Congratulations to 24 year old Jena Powell on winning her primary election for the Ohio State Representative 80th District on Tuesday! The election was one of the most hotly contested, highest spending, pivotal races in Ohio. Jena won nearly 50% in a 4-way primary and was 28% above the 2nd place finisher. Her win sends her to the general election this fall.
American Majority had the opportunity to meet and train Jena through Campaign-In-A-Day at the Forge Leadership Summit in Ohio the last two years. She has gone from a participant at the Summit to one of the leaders and organizers leading students during the week long program. She is a testament to Forge's mission to mentor, train, and connect young conservatives, equipping them to lead in politics, culture, and business. For students and young professionals who want to emulate Jena's political trajectory, there is no doubt that the Forge Leadership Summit will be a benefit to you and your future.
This year's Summit takes place July 24th-28th in Columbus, Ohio and is open to 18-25 year olds, "wanting to engage in politics, culture, and business." The week will challenge and grow you through experiential training, including the American Majority Campaign-In-A-Day, speakers, and professional development. You will grow your networking pool and have doors opened to you that your typical summer job will not provide. Beyond the week, the Forge Mentorship Academy sets up select Summit attendees with professional mentors, internship and job placement, and gives them further training opportunities in D.C. and even Israel.
Forge helped to give Jena the additional tools to aid her political drive and work ethic to help spring her into this opportunity and it can do the same for you. If you're 18-25 don't miss out on this opportunity to apply for this summer's Summit, to take a step forward in your professional development. There are plenty of opportunities for you to make this a remarkable summer. Why not make one of those an opportunity that will help shape the rest of your life?