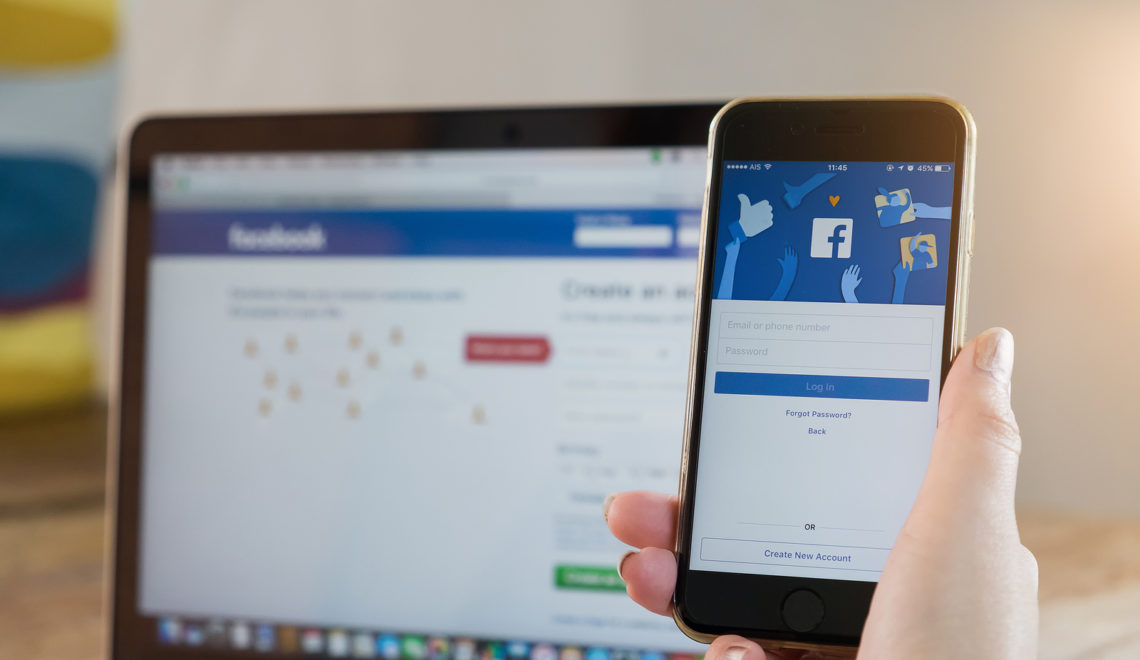 March 6, 2018
BY: Mike Morrison
Facebook did it (again). They made large, sweeping changes to your newsfeed that will change what you see from friends, family, brands, politicians, and more. And it's going to have consequences for your online planning and strategy.
For the first time since 2012, Facebook saw a decrease in daily active users, down 700,000 users per day by the end of 2017. That means people spent on 50 million fewer hours on Facebook, which translates to less ad revenue for the company.
In the wake of these concerning numbers and the controversy surrounding Russian meddling in 2016, Mark Zuckerberg announced the social media giant would refocus its efforts on "meaningful interactions between people" rather than posts from businesses, brands, and the media.
What it means for you and your campaign
To translate the Zuckerbergian-brand-speak, this means you can expect your organic Facebook reach to decline on your page. You can also expect website referral traffic to go down. Some brands are reporting a 20% decrease in web traffic from Facebook and some digital publishing companies have even gone out of business after the changes. Suffice to say, this is a pretty big deal, but it's not the end of the world.
With good planning and smarter strategies you can keep thriving online, despite this change and the other changes we're bound to see in the future. Here are five ways to get started today.
Don't try to game the system
It's important to do the right things, but as important is to avoid cheap strategies that won't work in the long term. Think of this like the social media junk food that might satisfy in the moment, but won't provide the quality nutrients you need. Facebook announced last year that they were actively docking pages that use Engagement Bait.
You've likely seen these Engagement Bait posts that tell you to "tag a friend" or "share if you agree" but you're likely to see fewer and fewer. This kind of cheap ask might boost your page temporarily, but it won't create any kind of valuable interactions that last.
Instead, learn more about your followers from your insights page or by engaging in the comments section. Then you'll be better able to tailor content to their interests.
Post quality content
Don't forget the basics. We have talked about this before, but you want to remember what got you here in the first place: quality content that encourages people to engage with your page. That means video (especially live video), high quality graphics, and links to stories that elicit strong reactions. Of course, posting good content on a consistent schedule isn't enough.
Engage with followers
Social media isn't a megaphone that allows you to yell louder at more people. It's the same kind of conversation we have every single day, just online. So treat it like an actual conversation.
Facebook said they will favor posts that have long comments, so investing some time in your response could be valuable because it could generate the same reaction. Ask people what they think about a certain issue. Have they ever seen something like this in their lives? How would this public policy affect their community? Dig into the comments section and listen to what folks have to say.
Create a culture of replying in your posts. Let people know you will stick around and reply to comments, then periodically check back in on the post to continue the conversation. There is a fine line between productive conversation and "feeding the trolls". Don't let others drag you into the weeds, and always take the high ground on ad hominem attacks.
Explore Facebook Groups
Facebook has long had functionality for like-minded individuals to join a group to trade ideas, news, and have in-depth conversations, but these groups have become even more important. Managing a group can be time-intensive, but it can also create much more meaningful interactions with super-fans of your candidate or activism cause. Before opening up your group, it's important to envision what you want it to look like.
Understand the goal of your group; for a campaign, maybe your group is designed to organize volunteers and supporters towards action for the campaign. You will want to set up clear community standards that facilitate that goal but also productive conversation and interaction.
Clear rules will help decrease the time you have to spend moderating and managing the community, but you should ask yourself important questions first. For example, how will you deal with disagreements or dissent? How much debate or argument are you willing to accept in the group? Create a plan for dealing with trolls and opposition so that when it inevitably happens you'll be able to avoid the group fizzling out.
Promote your group to your existing page, email lists, friends, and others that will help accomplish your goal. Seed your group with meaningful content, and create a tone that others will follow. Don't exclusively self-promote within your group or you might drive people away.
Don't forget other platforms – especially email
I can't help but say I told you so. We've long suggested that while social media platforms like Facebook are a powerful tool, they are still a tool that you don't have full control over. You can guard against changes like this by avoiding putting all of your eggs into one basket. Diversify your social media use across other platforms like Twitter, LinkedIn, and Instagram, but don't forget about your website and especially email.
Your email list is more likely to generate donations, event attendance, and yes votes, than social media can. Using social media as a funnel to your email lists can be a powerful tool that allows you more direct communication with your audience than social media websites will allow.
Trust Facebook, but verify
While this might not be the Newsfeedpocalypse that some predicted, this change is certainly going to be a stumbling block to many. Keep an eye on the American Majority blog for updates as we watch Facebook and the rest of the digital world for changes. You can stay up to date with the latest campaign strategies with our brand new online course platform that will arm you with the tools you need to win in your community.